Example of the Products We Provide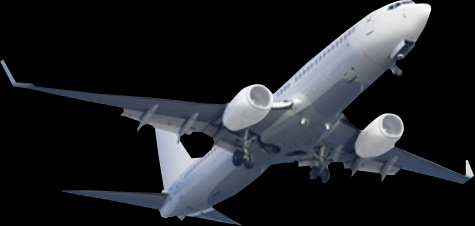 Our Role in the Aviation Industry
More than a hundred years have passed since the Wright Brothers flew an airplane for the first time, but aircraft materials and structure are still rapidly evolving today.
Along with economic growth, airplanes have become an increasingly important means for transporting people and things around the world. Furthermore, the aviation and aerospace industries require state-of-the-art technologies more keenly than any other industry, and are highly competitive global industries that can benefit from Japan' s advanced manufacturing strengths.
We will continue to challenge the skies as a technical supporter to customers who engage in advanced manufacturing in the world' s newest cutting-edge technological field.
[Main department in charge : Industrial Machinery Division]
Aircraft main components are machined using Stretch-forming presses and various other machine tools.
ACB seat Stretch-forming presses
Aviation engine parts are machined using Broaching machines and various other machine tools.
Hoffmann(Germany)vertical broaching machine
Aviation parts are machined using 5-axis machining centers,Combined grinding machines, and various other machine tools.
5-axis machining centers

Combined grinding machines
Main Products
Machining Facilities for Airframe and Rocket Parts
Large machining centers (vertical, horizontal, double-column); combined grinding machines; trimming machines; router machines; honeycomb machines; stretch-forming presses; hot-forming & SPF presses; painting facilities; large conveyance systems; shot peening machines; composite component machining facilities; assembly facilities and jigs; etc.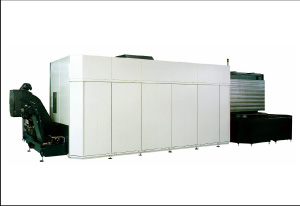 5-axis machining center
Machining Facilities for Aviation Engines
Machining centers (vertical, horizontal, double-column); turning centers; vertical combined grinding machines; internal and external diameter grinding machines; EDM machines; laser cutting machines; balancing machines; maintenance machines; broaching machines; linear; friction welding machines; shot peening machines; etc.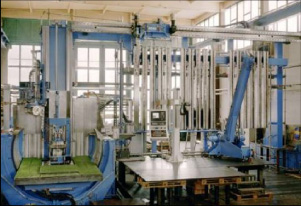 Hoffmann (Germany) vertical broaching machine
Our Role in the Defense/Space Industry
Extremely sophisticated technology is needed in systems that transport payloads into space, like a nation's vital satellites and probes. Space transport systems are indispensable technology for further enriching our lives through endeavors by humanity like space development and commercial satellite launching. We contribute to the development of humankind by supporting manufacturing in the defense/space industry.