Example of the Products We Provide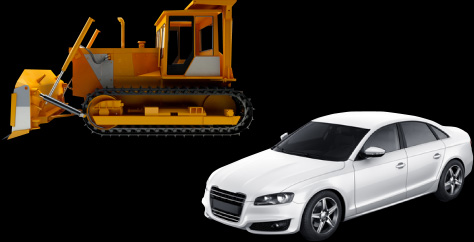 Industries Related to Machines from Overseas
Our overseas network not only benefits us in exporting products, but also in procuring foreign products in response to needs in worldwide countries. From a broad lineup of steady rests produced by Arobotech Systems, over a thousand of which have already sold in Japan, We introduce imported and foreign products that we recommend with confidence.
[Main department in charge : Industrial Machinery Division / Manufacturing Equipment and Machinery Division]
The process of cutting and grinding crankshafts and camshafts used in the engines of construction machinery and vehicles can benefit from the use of Arobotech Systems' steady rests, which we import from the United States.
Crankshafts and camshafts inside engines

Arobotech Systems steady rests
Main Products
Arobotech Systems High-precision AUTOREST (R) Steady Rests
AUTOREST (R) steady rests are employed in many lathes and grinding machines used for machining crankshafts, camshafts, industrial tools, and other long items. Arobotech Systems' three-point gripping and centering technology (patented in Germany) ensures high precision and high productivity for workpieces of all diameters. Consult with us about any problems and needs you may have with the precision machining of long items.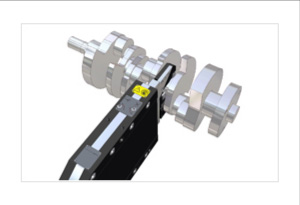 Roll Surface Inspection System (RSIS) made by Struck Innovative System (Germany)
Using the unique technology of Struck Innovative System, it is possible to visualize and numerically quantify the condition of a roll surface after grinding (i.e., discrimination of chatter marks, feed marks, scratches, etc.) and thereby regularize standards for roll evaluation.
Here, the extensive track record is focused on steel and aluminum manufacturers all over the world.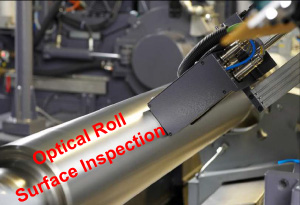 Docking System for Maintenance of A350 Aircraft Made by REEL (France)
Heavy maintenance of aircraft requires a docking system (scaffolding/transfer system) like that shown in the photograph. REEL is the only manufacturer in the world offering these systems from the production to maintenance phase at Airbus plants in Europe, and they lead the world in terms of delivery record in Europe and America.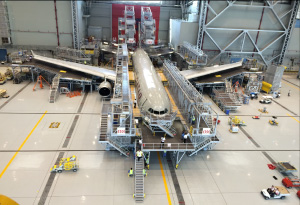 Automatic Part Washing Systems for Aircraft Made by Galvatek (Finland)
Fouling due to residues like gasoline and soot must be removed before inspection or repair of aircraft engine components and other parts.
Galvatek has the most extensive track record of any manufacturer in Europe, the Americas or Asia for this sort of automated equipment. Aircraft maintenance processes can be greatly reduced through sophisticated automation from this company.