Example of the Products We Provide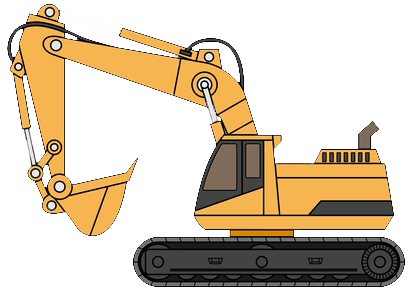 Our Role in the Construction Machinery Industry
Construction machinery is the culmination of Japan' s cutting-edge manufacturing technologies. They are massive beyond imagination, formidably powerful, and harbor enough strength and ability to change the landscape. While they exhibit a rigid body akin to a well-built professional athlete, they also display the agility of performing complex and subtle moves. Machines for demining anti-personal landmines, in particular, embody all the important functions of construction machines in detail, to return compromised lands to peace.
By supporting manufacturing processes in the construction machinery industry, Mitsubishi Corporation Technos aims to contribute to global development and peace.
[Main department in charge : Industrial Machinery Division]
The arms and other parts of construction machines are mchined using Boring mills various other machine tools.
Boring mills
Large parts and difficult-to-machine parts that are used in the engines of construction machines are machined using Horizontal machining centers and various other machining tools.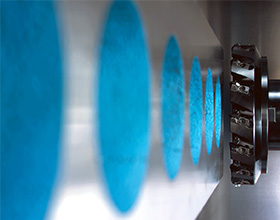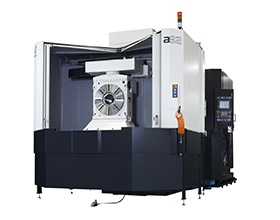 Horizontal machining centers
Main Products
Machining Facilities for Arms, Buckets, etc. of Construction Machines
Boring mills; blanking lines; hydraulic presses, benders, shirring; gas cutting machines; high-output large laser cutting machines; plasma cutting machines; dedicated machines for booms; large machining centers; large gear cutting machines; beveling machines; welding robots; shot blast machines; painting equipment; universal testing machines; hardness testers; 3D measuring machines; ultrasonic testing machines; in-plant cranes; etc.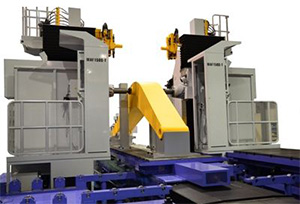 Boring mills
Construction Machinery Industry
Casting and forging machines, CNC precision lathes (robots, loaders, 2-spindle lathes, etc.), machining centers (vertical, horizontal, 5-axis), multi-spindle drilling machines, multi-spindle tapping machines, grinding machines, high-frequency heating systems, dynamic balance testing machines, surface roughness measuring equipment, Rockwell hardness measuring equipment, Brinell hardness measuring equipment, magnetic particle testing equipment, 3D measuring equipment, endoscopes, roundness measuring equipment, gear cutting machines, etc.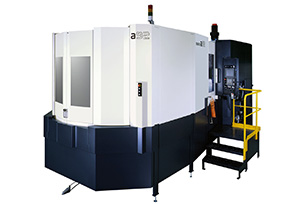 Horizontal machining center