Example of the Products We Provide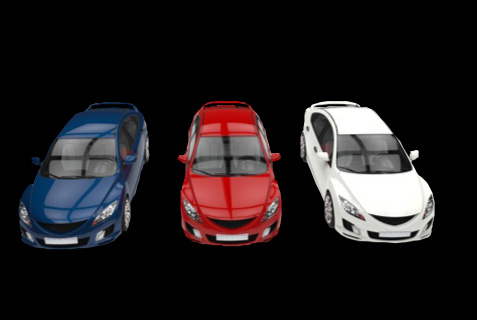 Our Role in the Automotive Industry
In recent years, Japan's automotive industry is maintaining a certain production level in Japan, while actively expanding its production overseas.
At Mitsubishi Corporation Technos, we offer our customers optimal proposals and support for facility investment and production activities in Japan, while also directing our services to support customer needs overseas. In addition to establishing worldwide business locations to where our customers have advanced, we collaborate with local manufacturers, manufacturers in neighboring countries and in Japan to help our customers achieve good balance between quality improvement and cost reduction in their overseas production sites and to provide fine-tuned services wherever our customers are located.
[Main department in charge : Manufacturing Equipment and Machinery Division]
Engine production line facilities Machining
Machining lines for the "5C" engine components-cylinder head, cylinder bloc, crankshaft, camshaft and connecting rod machining and final assembly lines.
Machining centers
Machining lines for car engine parts include cutting and punching processes, which are performed using horizontal machining centers dedicated machines, and other such mechine tools.
Drive motor production facillities for hyblid/electric vehicles
Precision presses and molds for motor core lamination, winding machines, fusing equipment, assembly equipment(rotor sub assembly, stator sub assembly, main assembly), inspection equipment, test benches, conveyance equipment
Hybrid motors
Auto body welding, planting and assembly lines
Mold pressing facilities plate shaping presses, auto body welding robots, painting/drying facilities, rigging/assembly lines, conveyance facilities.
Transmission production facilities
Gear and shaft machining (forgiving machines lathes gear cutting machines, tempering equipment, shaving machines grinding machines, washers), case machining(deburring equipment, machining centers, washers), assembly lines, inspection equipment, test benches, conveyance equipment
Manual transmissions
Main Products
Machine Tool and Production Line Proposals
From the provision of stand-alone units to the total coordination of entire lines that incorporate gantry loaders and other automated conveyance systems, we propose solutions to diverse needs for principal machining processes, such as turning, cutting, punching and grinding automotive parts (cylinder heads, cylinder blocks, crankshafts, camshafts, connecting rods, transmission cases, gears, carriers, shafts, etc.), and honing and broaching processes.
Automotive Industry
Proposal of special-purpose Assembly Equipment Lines
Production equipment for combining parts into a single automotive component.We propose order-made lines suited to various customer needs. In response to the shift towards hybrid and EV vehicles in recent years, we have focused on the assembly process for electric drive parts, and accumulated know-how particularly in the area of motors, inverters and other component assembly.
We have also focused on handling servo presses and nut runners, for which demand is increasing in assembly processes.
Conveyance Systems
We provide conveyance systems for tasks ranging from supply of materials for part machining lines, to convey between processes and stocking of final products. These systems are designed to suit cycle times, and incorporate each customer's specific electrical specifications.
We have an extensive track record particularly in the area of gantry loaders for cylinder heads, cylinder blocks, crankshafts and camshafts.
We also have a long record of handling conveyance systems with anti-scratch measures, and offer a diverse lineup of conveyance systems, including aerial conveyance systems that connect machining and assembly lines.
Proposal of Various Types of Automatic Inspection and Measuring Systems
We propose everything from 3D measuring machines to support precision inspection in micron units, to X-ray CT scans for inspecting the inside of parts, and inspection/measuring systems for part machining processes.
We have a particularly extensive track record in areas such as cylinder heads, cylinder blocks, valve bodies and transmission cases.
Through the introduction of automatic inspection/measuring systems, we help our customers achieve labor-saving and quality stabilization.